Sexbuyer laws now exist in eight countries at the national level: Israel, France, Canada, Ireland, Northern Ireland, Iceland, Norway, Sweden. I use the term sexbuyer laws because in mainstream news 'Nordic Model' appears more and more frequently in its fundamental meaning: a kind of social democracy Nordic countries generally espouse. And also because the legislation no longer attaches to any region, rather pointing to a vision of Gender Equality focussed on universal symbolic meanings. Prostitution appears to be the most powerful symbol of women's oppression this vision knows, and laws to punish men who buy sex are currently its most popular goal. Such a campaign has just succeeded in Israel.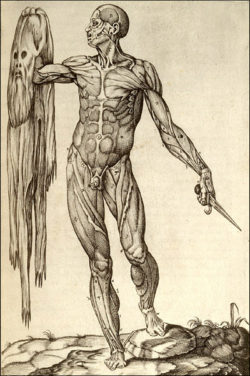 MP Shelly Yachimovich commented the war on the clients of prostitutes is similar to the war on slavery and the freeing of slaves, no less.
It's not the first time war has been mentioned by campaigners against prostitution. In 2011 I said in The Bad Vibrations of Anatomical Fundamentalism I feel like the veteran of a long, drawn-out war. I first knew it as the War Between the Sexes… Now it feels like a World Gender War, in which a small number of women endeavour to bring all men and all disagreeing women to their knees.
With talk of war we leave conventional liberal justice-discourse deploring prostitution as violence against women. Yachimovich's comment wants to increase the symbolic weight of anti-prostitutionism by invoking war and slavery. This has been done in the US by Rescue-Industry figures engaged in raising their own status: See The Thrill of Rescue, in which an NGO head says:
… Growing up just after the 1960s I feared that I had missed my chance to take part in the most important movement in our country. I now know that I have found my place — and that all of us can step up and join a movement that matters. This year, I became CEO of The Global Fund for Children… The torch has been passed to us. Putting an end to modern day slavery is our civil rights movement. Now it's our time to make a difference, and we must continue to work together to ensure that people everywhere are free.
Years later I continue to be struck by this individual's fear she might 'lose out' if there were no transcendent cause to devote herself to; is this what the true 'social-justice warrior' needs to exist? You might think the desire to grant meaningfulness to one's life is harmless, but when one's driving an NGO, 'non-profit' status fails to describe the benefits that accrue to those claiming to help, save, lift up and enlighten.
The desire to help may be sincere, but when observing a longterm mess like prostitution policy it's essential to take into account how helpers benefit themselves. See The Construction of Benevolent Identities, the archtype of which you see in the picture of a nurse with her lamp. Woe betide anyone who doubts this kind of helping. MPs campaigning for a law reap prestige that aids their careers.


I think of sexbuyer laws as 'European' in style, and certainly the rhetoric and actions taken by Israeli campaigners align with a vogue in which young women demonstrate against prostitution. In one protest women put themselves on display in a shopping mall complete with descriptive price-tags. Israel's Law Against Prostitution Heralds a New Era of Gender Equality booms a headline. But another title noted Israel joins small club of nations, evoking a Euro-elitism in which equality is not exactly the goal.
Israeli news items mention government-backed research released in 2016 in relation to the legislation. The report describes workers in various sectors of the sex industry in three cities via a standard sociological survey. There is nothing surprising in it. More than half the sexworkers came to Israel from another country, which is unremarkable in the Mediterranean context. All the research does is demonstrate the existence of a sex sector providing jobs to women, with stories of how they needed money and couldn't find better jobs. You can read a short description in English of the research results but note the twist when they say 'economic hardship' is prostitution's cause and prostitutes 'could not stop'. It's a way to make money many take as preferable to other options; it's work.
Two points are interesting to me. First, interviewers were recruited through an entity called Awareness Institute for the Fight against the phenomenon of prostitution, which means inevitably they were biased. Even when only reading questions from a form, interviewers transmit attitudes interviewees detect and may respond to – either by refusing to say much or by providing answers they think interviewers will like. There's no way to know, but it's a flaw and odd the investigating team didn't explain it. They did comment on possible bias because only male interviewers were allowed into most brothels to talk to workers. For my money, the anti-prostitution defect is greater.
Second, in a not new but currently unconventional wrinkle, the law criminalises the fact of simply being in 'a location chiefly used for prostitution'. Perhaps it's meant to make the whole business easier, since sexbuying charges are notoriously difficult to prove. The state stands to make a lot of money in fines if patrons continue to visit (fines only are the penalty). If they don't continue to visit, what happens to sex workers trying to make a living? Sure, 'rehabilitation and reintegration' are part of this sexbuyer law, but – need I say again how fruitless such efforts always are? Never mind, symbolic helping has once again been done.
—Laura Agustín, the Naked Anthropologist