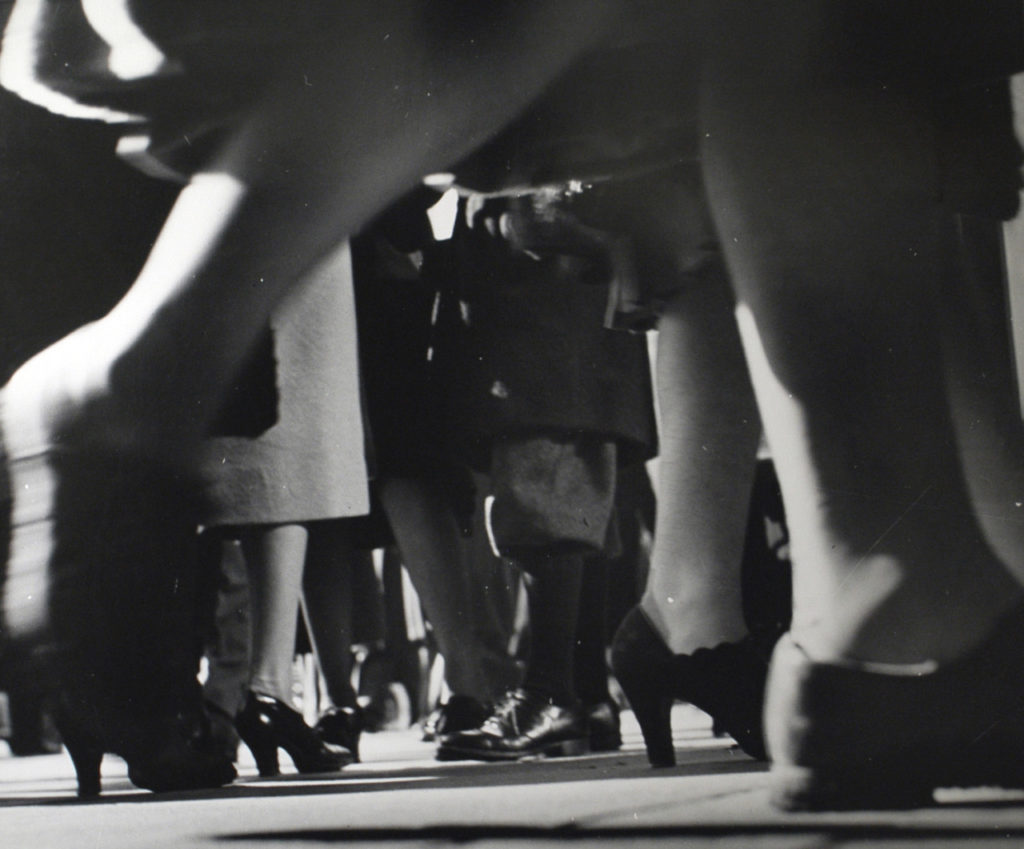 Recently the short form decrim has appeared in the name of several groups campaigning for decriminalisation of prostitution: the removal of criminal penalties for selling and buying sex. But there is never one clear law that might be annulled in a fell swoop; it is not so simple. Rather there are everywhere multiple clauses within different laws and sections of penal codes, as well as regulations used to police many sorts of commercial-sex activities. Every jurisdiction, every city and town has its own bag of prohibitions, sometimes initiated locally and sometimes mandated by the state.
The frame has traditionally been prostitution, a general concept laws have prohibited and tried to suppress on the ground that it constitutes vice, perversion, immorality and social damage. Sometimes it is viewed in the old way as a social evil. This language is often heard in judges' rhetoric when pronouncing sentences, in their supposed role of guardians of the moral flame. Much of the legislation, dating from previous centuries, uses archaic terms like houses of ill fame or bawdy houses to signify places where men can pay for sex. See how everyone talked when an Ontario high-court judge struck down prostitution laws in 2010.
The language remains vague and out-dated because it is convenient to the state, allowing police to charge miscreants for myriad activities under umbrellas of disorderliness, for example, or anti-social behaviour. The terms go in and out of use, but there's always a handy, all-encompassing phrase to charge with, whether you're in New York or Bangkok.
As an example, here is a list compiled for England and Wales, which share jurisdiction. (NB: It's not a list for 'Great Britain' or 'the UK'.) I made it thinking of all the kinds of laws sex workers get charged for, and then a lawyer provided the specific pieces of legislation involved. (This was on behalf of a decrim campaign). There are direct and indirect types of legislation. Common law derives from custom and judicial precedent rather than statutes, which means it weighs heavily even though you can never put your finger on it – also convenient to government.
Direct Legislation
-Soliciting. Street Offences Act 1959, S1(1) As amended by the PCA 2009.
-Brothel keeping. Sexual Offences Act 1956 S33.
-Prostitutes' cautions. Home Office Circular No. 109/1959 and 20/2000.
-Causing or inciting prostitution for gain. Sexual Offences Act 2003 S52.
-Controlling prostitution for gain. Sexual Offences Act 2003 S53(1).
-Kerb crawling. Sexual Offences Act 2003 S51A.
-Paying for sexual services of a prostitute who has been forced. Policing and Crime Act 2009 modifying Sexual Offences Act 2009 S53A.
-Keeping a disorderly house. Common law.
-Allowing children in brothels. Children and Young Persons Act 1933 S3.
-Landlord knowingly allowing use of premises as a brothel. Sexual Offences Act 2003 S34.
-Tenant knowingly allowing use of premises as a brothel or for use by a single person for the purposes of prostitution. Sexual Offences Act 1956 S35 and S36.
-Brothel closure orders. Police and Crime Act 2009 S21 and Schedule 2.
-Carding (placing adverts relating to prostitution). Criminal Justice and Police Act 2001 S46(1).
-Sex in a public toilet. Sexual Offences Act 2003 S71.
-Indecent displays. Indecent Displays (Control) Act 1981 S1.
Indirect Legislation
-Proceeds of Crime Act 2002: Statutory scheme gives power to impose confiscation orders.
-Civil recovery orders. Proceeds of Crime Act 2002.
-ASBOs: 2014 ASBOs were replaced by new orders complementing civil injunction order.
-CBO: Criminal behaviour order, Part 2 Anti-social Behaviour, Crime and Policing Act 2014 S22.
-Community Protection Notices: Anti-social Behaviour, Crime and Policing Act 2014 S43.
-Injunctions: remedy available to civil courts, no statutory basis. Principles for granting from American Cyanamid Co (No 1) v Ethicon Ltd [1975] UKHL 1.
That's quite a lot of law and code that would need to be amended if any principle of decriminalisation were ever accepted. And even then the tentacles of criminalisation extend to other areas of law and practice. For example, the Crown Prosecution Service has guidelines on how to deal with prostitution that rest on notions of women's exploitation and victimhood. And new criminalising laws could be proposed all the time despite a moment called decrim. Sexbuyer laws are the obvious new candidate for this.
Activists often complain the term legalisation is wrongly used to describe what they want. Legalisation is such a vague term I never use it. To a lesser extent you may see definitions of decriminalisation that don't match. All of the laws in the above list aren't strictly 'prostitution laws', but they are used to penalise prostitutes. You may see wording such as decriminalisation of exchanges between sex workers and clients, phrasing that evades the difficulty of defining third-party exploitation. My list includes laws that prohibit businesses where prostitutes, bargirls and dancers get jobs. A lot of workers don't want to run their own businesses; they want to clock in for shifts in workplaces where management takes care of most things, getting a cut of fees earned by sex workers (and maybe a lot more than that). Separately, in England and Wales there is law to license and regulate sexual entertainment venues (live performances with nudity as in strip clubs and gentleman's clubs). The existence of this kind of regulation will make something similar seem logical for sex work of other kinds.
Decrim advocates say they want ordinary labour law to cover the sex industry, but which labour law would be used as the pattern for the different kinds of sex work? Decrim, if attained, would lead immediately to a raft of characters' stepping forward with proposals for how to regulate (which some will call legalisation). Consider the following:
The overwhelming majority of "sex work," as its backers call it, is done in Las Vegas and Reno completely illegally, just like in the rest of the country. The reasons for this are fairly obvious: the regulatory regime in place is constricting and expensive, so most of the activity remains in the black market. One could argue that Nevada could expand its legalization of prostitution — to cover escort services and individual operators, for example — but under what regulatory framework? Would the work be licensed? Would inspectors ensure that healthy practices were in use, as they would with any other product or service on the market? Would consumer protections exist? If so, what kind? – The Federalist
So were individual sex-for-money exchanges to become legal, proposals would instantly proliferate as to where to allow businesses to operate, how to handle workplace health and safety, whether to register workers and mandate health-checks and how to calm neighbours who don't want sex work near them: note the above writer doesn't even want individuals selling from their homes. And then guidelines would need to be produced telling police and others how to proceed about everything, particularly when third parties are involved, in flats, massage parlours, spas, clubs, bars and saunas. So immediately after decrim, regulation would be on the table, there's no way around it except to be prepared as sexworkers with proposals for how to proceed.
Note that none of these laws, annulled or not, affect the status of migrants without permission to work. They continue to benefit from the opportunities of underground economies and to need the help of smugglers and bosses who operate outside migration and employment law. Also beware: trafficking fears won't be going away, and those laws have been written so that any kind of autonomous sex work is thrown in doubt, whether workers have permission to work or not.

I'm on record opposing activism that attempts to clearly distinguish between migrant sex workers who pay smugglers and hypothetically free native workers. Claiming to believe in the avalanche of trafficking victims throws migrants under the bus – and not only migrants, because to distinguish between free and unfree leads to doubts about every single poorer woman who doesn't like what she does and can thus be labelled 'forced'. It's true 'sex work is not trafficking', but neither is migrant sex work: the difference is visa status. The above photo shows migrant sex workers queueing for health services and/or legal counselling offered in mobile units by groups such as Médicos del Mundo in Spain.
Perversely, anti-prostitutionists now routinely claim to be in favour of decriminalisation when they back sexbuyer laws. In the USA, where all is prohibited, this manages to sound like progress. Their argument is victimising: no woman can possibly 'consent freely' to selling sex, so having no clients to exploit them is doing them a favour. How they will pay bills is never addressed.
Caveat about naming New Zealand's Prostitution Reform Act as the model for desired decriminalisation. The PRA specifically excludes migrant workers from selling sex, and while you may think that's a detail, consider that in some jurisdictions the majority of women selling sex are not natives of the place but incomers (visitors, students, tourists, migrants). They have travelled from somewhere else, because they wanted to or felt obliged to, and they judge selling sex to be the best of their limited money-producing options. In New Zealand, they are deported. Decrim itself has no effect on migrants without permission to live and work; they remain in underground economies.
Also note that a law that seems to be working nicely in a very small country might need rethinking for bigger places and more complex social contexts. I hope someone is studying that.
—Laura Agustín, the Naked Anthropologist