Dag Stenvoll works on the PROGEMI project at the Stein Rokkan Senter for Flerfaglige Samfunnsstudierin in Oslo, Norway. For all you who thought things couldn't get worse than the 'Swedish Model', welcome to the Norwegian. The British are currently debating the Finnish. For anyone who drops by this website and thought Scandinavian models were tall, leggy women in fancy clothes, around here they are types of prostitution law that criminalise the buying of sex – the punter, the client, the customer. Dag writes:
Since January 1st, paying for sex (or attempting to) has been illegal in this wonderful oasis of gender equality and social democratic sex. Exactly ten years after our blond neighbours, Norway has installed an abolitionist law that reaches further than the Swedish one: Also buying sex abroad is made criminal. In principle, then (disregarding the obvious difficulties of enforcement), a Norwegian citizen can be fined or sent to jail for having made the deal anywhere in the world. No need even to be caught with your trousers down. Selling sex is, as before, not illegal, but all forms of organising are.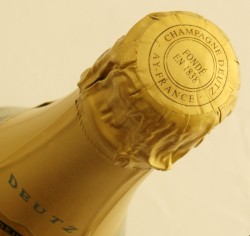 On Jan 4th, the first "whore client" (the charming Norwegian expression most commonly used for men who buy sex) was caught in Oslo. According to newspapers, the 44-year old man made a deal with a Norwegian street worker, who, when the car they were driving was stopped by the police, confirmed that they had agreed on a price (no action had still taken place, thank God!!). The man's photo is shown in the tabloids; his face blurred but he must be easily recognizable for those who know him. He will be fined about €1000 for his crime, in addition to a life in shame. Not more than he deserves, the pig.
As this case indicates, convictions under the new law will depend heavily on either confessions by clients, or on sex workers' willingness to admit that they've sold sex to, or, as in this case, made the deal with someone. Since most won't admit this, for obvious reasons, a spokeswoman for the Oslo police says that prostitutes (sex worker is not a PC word in Norway) will be informed about their "duty to act as witness". Reassuring indeed, for those who feared that the new law could turn out to be ineffective.
Whereas the Swedish sex-purchase prohibition was largely defended in terms of women's equality, the Norwegian one has been framed as a measure against sex trafficking: If there is no demand, then there is no money to make dealing in supply. In this way, Norway confirms its self-congratulatory image as a human rights superpower. Yesterday, the Oslo police anti-trafficking squad announced that eight female Nigerian sex workers had been taken in for lacking legal residency, during an anti-trafficking operation directed at the indoor market. As none of them qualified as victims of trafficking (fortunately, or unfortunately?), they will be expelled, probably to a nice place called "home", where, according to Norwegian folklore, foreigners are much better off than here.
In short: No reason not to open the champagne bottles and celebrate!
Our peaceful streets and glorious consciousnesses will become cleaner than ever, tourists and good citizens will no longer be offended by visible and offensive whoring, and Norway will undoubtedly get an excellent grading in the next TIP report. I have never been so proud as in this very moment of being Norwegian. Let's only hope that this wonderful policy will continue to spread, so that more and more oppressed women will come to enjoy the unmatched benefits of the Scandinavian model for sex: Always free, always equal, and always mutually enjoying.
Dag Stenvoll
Late last year I put up some positive pictures of Women Doing Things and promised I would be following up on this idea called Gender Equality. Dag's comment on the different motivation for the Norwegian versus the Swedish legislation is important, so listen up: Sweden's law is not about prudishness on the subject of sex – this is a widespread misunderstanding. If you're not that old, you remember when Sweden was considered a sexual-liberation paradise. No, the goal of many Swedish policies is Gender Equality, and the prostitution law is a centrepiece. Now it's ten years later, and the Norwegian government uses another justification for its law: to stop sex trafficking. Is the idea of Gender Equality changing?