At an event at the British Academy in London the other day I used the term Extremist Feminism to describe the sort that convicted a man for buying sex in Sweden although evidence was lacking to show he had bought it, on the ground that he should have known that someone must have paid. The court assumed the female playmates in a hotel room to be prostitutes because of their appearance and their foreign-accented English. Dismal stereotyping of women going on there – not so different from the comment about disreputable women made with impunity by a hotel magnate in Luxor. Extremist also describes feminists who evaluated the sex-buying law without doing any actual investigation but declared it a success on purely ideological principles. And who then proceeded to propose increased penalties for clients convicted. Extremism means assuming men have bad intentions towards women and seeing their sexualities, and in fact their bodies themselves, as inherently exploitative. Others have used extremist to refer to man-haters like Valerie Solanas, author of SCUM Manifesto, and people throw around ruder terms like feminazi. But I prefer not to sound like someone trying to discredit all sorts of feminism.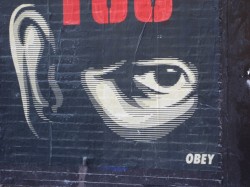 I usually use the term fundamentalist feminism, referring to a stream of feminism that wants to go back 'to the roots', by which they mean early 1960s universalist feminism, the idea that Woman can be known through a biologically female body and Women are all ultimately alike. Authoritarian Feminism is another possible term, this time putting emphasis on the tendency of fundamentalists to decree that their view is the only correct one and must be followed by everyone. Theory calling itself radical feminism in the 1960s has moved in a direction Orwell might have called Big Sister Feminism, where no disagreement is brooked. This particular feminism happens to hold power in Swedish government bureaucracy. It is State Feminism (coming from government employees empowered to set policy on women and gender), but there is no reason why State Feminism should have to be extremist; this is just how history has played out in Sweden. This view of women and men exists in every country I have lived in, and that is quite a few. And my, how many extremist feminists wish it would play out the same way in their countries! Here is the review of the BA event from Something Dark, in which government attempts to censor and silence were discussed in detail.
3 Febrary 2011, Something Dark
A UK academic organisation, the Onscenity* research network, hosted a seminar at the British Academy, London, on 1 February to draw attention to increasing state regulation of sex in relation to media, labour and the internet.
Julian Petley, professor of screen media and journalism at London's Brunel University, chaired the seminar, and introduced it with his own presentation, "Censoring the image". Petley is a veteran advocate of free speech, and he once again demonstrated his detailed grasp of a broad range of censorship and free speech issues in the United Kingdom.
Petley began his delivery with the sobering declaration that there were many UK laws limiting freedom of speech; he then tabled an overview of these laws, their history and their socio–legal impact today. He drew particular attention to the evolution and problems of the Obscene Publications Act (OPA), various child protection laws, and the Criminal Justice and Immigration Act (CJIA) 2008.
He pointed to how the typology of child sexual abuse imagery adopted by the UK legal system regarding the mildest category, "level 1" – which refers to "images depicting erotic posing with no sexual activity" – had led to "controversy", for example, by allowing for "police bullying" of galleries exhibiting the work of artists such as Robert Mapplethorpe [see the feature articles concerning Mapplethorpe from page 28 in SomethingDark webmagazine issue 1, beginning with "Twenty years later: Mapplethorpe, art and politics"; see also our Latest News entry of 9 July 2010, "Further viewing – the art of Robert Mapplethorpe"].
Regarding the CJIA 2008, specifically the sections criminalising simple possession of "extreme pornographic material", Petley repeated the oft-quoted charge of critical specialists by stating the law was so vague and subjective that it is impossible for anyone to know whether a great body of material will be regarded as illegal or not. He summarised the approach of regulators as one that tends to "collapse" the offensive into the harmful, "as if being offended is the same as being harmed".
The first speaker, Martin Barker, professor of film and television studies at Aberystwyth University, in his presentation "The problems of speaking about porn", outlined the difficulties faced by individuals, including academic researchers, in dealing with themes of sex and pornography due to the stigma often attached to critics of heavy-handed regulation by the advocates of such regulation.
Barker referred to "the politics of disgust" and summarised the results of a survey he had conducted on print media coverage of issues concerning pornography. He said tabloid press coverage of "pornography" had increased since 2000 but had fluctuated within this trend, and consisted of two attitudes: (a) a "prurient fascination"; and, (b) an exaggerated morality that proclaimed certain categories of sexually oriented material as kinky and unacceptable.
Revealingly, Barker spent more time on broadsheet coverage, particularly on a steady increase in their use of the term "porn" as a metaphor with a range of negative connotations. He maintained the evidence suggested that the individual and subjective, emotional response of disgust automatically authorises commentators to adopt a simplified, morally superior position when dealing with complex issues such as pornography, and that "the politics of disgust" was driving public discourse and regulation.
Yaman Akdeniz, formerly at the University of Leeds but now an associate professor of law at Istanbul Bilgi University, outlined his work in legal campaigns to reduce the growing censorship of the internet by the Turkish state. He emphasised his concern at the potential for a "domino effect" that would see developing countries seize upon internet- and website-blocking policies, either already implemented or proposed, in developed Western countries such as the United Kingdom, the European Union and Australia as justification for furthering their own, already relatively severe, censorship of the internet.
Turning his attention to the case being made for restricting internet access in the Western world, Akdeniz stressed the increasing prominence of arguments claiming that child protection demanded more robust, state-enforced internet regulation and censorship that targets all forms of sexual content, not just child abuse material. He cited an article in the Guardian newspaper from December to illustrate the pro-censorship argument being furthered in the United Kingdom, in this case as advocated by the UK parliamentary under-secretary of state for culture, communications and creative industries, Ed Vaizey.
Laura Agustín, a consultant anthropologist and author of Sex at the Margins: Migration, Labour Markets and the Rescue Industry (2007), focussed on attempts to regulate sexuality and society based on exaggerated claims regarding the extent of human trafficking in the international sex industry. She had recently counselled lawyers for Julian Assange of Wikileaks notoriety, who sought her advice on Swedish rape law in preparing their client's defence against extradition to Sweden. Agustín, who has lived and worked in Sweden, criticised "state feminism" in the Scandinavian country, describing it as "extremism" that "has gone too far". She went on to discuss Sweden's "sex purchase law", which criminalises those who pay for sexual services – a law that, using unsound and concocted, ideologically driven research, was last July evaluated by the Swedish government as having significantly reduced prostitution and prevented trafficking. It is a law that has been marketed with some success to other countries, including the United Kingdom.
Agustín narrated her experience as a panelist at the BBC World Debate Can Human Trafficking Be Stopped?, held in Luxor, Egypt, on 12 December 2010, which she likened to a "religious revivalism" meeting for "the rescue industry". This industry, she maintained, bases much of its fervour on enthusiastically publicised – but bogus – statistics on the numbers of trafficked women. She emphasised the fact that sound and genuine research on the subject does not exist, but this does not deter the rescue industry from what is, in effect, a misguided and unrealistic attempt to eradicate prostitution globally, with damaging social consequences at ground level in individual countries [see Laura Agustín's blog entry, "BBC World Debate on Trafficking Online: Sex, lies and videotaping"].
Clarissa Smith, senior lecturer in media and cultural studies at the University of Sunderland, rounded off the seminar with a summary of the issues and the work that lies ahead in contributing towards the realisation of a more mature society.
Onscenity is a research network dedicated to developing new approaches to the relationships between sex, commerce, media and technology. It draws on the work of leading scholars from around the world and is working to map a transformed landscape of sexual practices and to coordinate a new wave of research in relevant fields. The body was founded in 2009 with funding from the UK Arts & Humanities Research Council (AHRC). "Sex and Regulation" was Onscenity's second seminar.
–Laura Agustín, the Naked Anthropologist