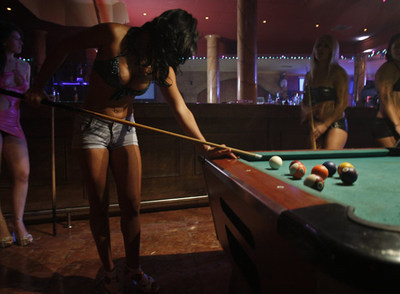 I wrote The Three-Headed Dog to get away from the straitjacket of a debate where one side is always moralising and the other reacting with rational debunking. In terms of academic discourse I long ago proposed The Cultural Study of Commercial Sex, with the aim of expanding topics of interest from a narrow (but still vague) idea about prostitution, with its attendant moral baggage.
I don't know how long improvements might take, either to the debates or academic production, but I stick by my assessment of many years back that In 200 years the situation has not improved for women who sell sex, but the social sector to help them has grown exponentially. I mention 200 years because that is when the contemporary idea of prostitutes as victims needing to be saved began (I did historical research for Sex at the Margins).
Most people never hear or see useful, complicated or interesting information about jobs in the sex industry. They don't realise how common it is to work there; their friends that do don't tell them. How can they learn anything new if all they see are 'debates' and screamy trafficking headlines? Reading fiction is one possible way.
In The Three-Headed Dog the search for a missing boy takes the detective-narrator into a number of sex-industry businesses.
* Bars with hostesses and beds available in back: Félix, the narrator, goes dancing with Carlos, who runs several hostess bars in Madrid. At the end of the night Félix persuades him to take her to one, despite his conviction that she is the wrong kind of woman to be there.
* Residential flats where a number of sex workers are available at the same time to clients who make appointments. Marina has worked in the past in flats in Torremolinos, but inexperienced managers have taken over, causing havoc.
* Large sex clubs on highways where workers live for a few weeks at a time: Marina decides to go on this circuit in northwest Spain after several bad experiences in flats.
* Bars with dark rooms for sex and pick-ups: Eddy gets a job washing dishes in a gay bar in Madrid.
* Spas/massage parlours: Businesses of varying quality and style where sex is on the menu alongside health treatments. Félix investigates two in Madrid.
* Cruise ships: Marina considers taking a stewardess job.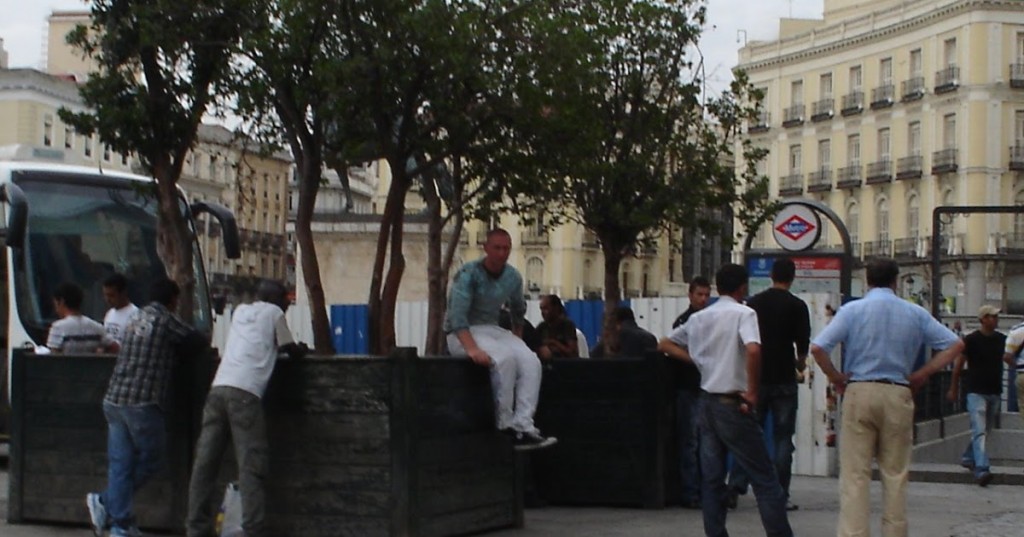 * Streets: Promise works with a few friends close to Málaga's centro histórico. Eddy makes friends with a rent-boy who works in Madrid's Puerta del Sol.
These are of course not all possible venues; I did a basic typology some years back of the sex industry in Spain.
None of the characters talks about doing completely independent escorting. That's not significant, just not part of this particular story. Most here are migrants who have gotten into debt paying smugglers and false-papers makers and who expect to work in businesses where managers organise a workplace and workers do shifts. We don't know the details about anyone's street-work.
The sex industry is represented in other ways in the book. Félix's friend Carlos has long experience employing chicas de alterne, but another migrant man wants to start a smuggling and pimping network. Eddy takes up with a 'sex tourist' (perhaps, it's a pretty useless concept). There are sentimental clients and an outreach worker angry about disruption to provision of health services in flats caused by managers' turf wars. There are various employees in the spas, and migrant maids considering going into sex work. A couple of men are seen arranging photos of women on a webpage in a cybercafé.
For readers steeped in reductionist media discourse to read a story where these are the characters and jobs might help understand better. For more on why I wrote a piece of noir on sexwork and migration, see
Sexwork and Migration Mystery and
Melodrama and Archetypes.
-Laura Agustín, The Naked Anthropologist