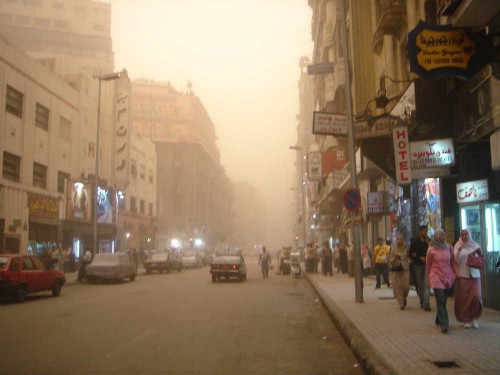 I had one of the oddest experiences of my life last Sunday night providing 'dissent' on trafficking for a BBC television world debate held at the kind of end-trafficking campaign event best compared to a religious revival meeting. Everyone else seemed happy to meld trafficking with sex trafficking with prostitution with slavery – at least they did not object to others who did it. We heard about disreputable women and sleazy motels without a peep from Gender Experts attending.
At the BBC debate, held outdoors in the Temple of Luxor, a sandstorm was just abating, it was freezing, armed security men abounded. One movie actress challenged my right to speak  – I hope editors left that bit in, and my reply to her, which politely explained what the word debate means. She is UN goodwill ambassador for trafficking, Mira Sorvino (needs the word goodwill explained to her as well).
I went because it will be televised this weekend and eventually uploaded to the BBC World Debates website, about which I will advise. Meanwhile:
Laura Agustín, the Naked Anthropologist, on BBC World Debate: Can Human Trafficking Be Stopped?
held in the Temple of Luxor, Egypt, 12 December 2010, will be televised on the BBC World Service this weekend:
Times are GMT, although blocked from the UK (…) Available in rest-of-world for people whose cable television provides it; check programme guide for your country.
09:10 Sat 18 Dec 2010
22:10 Sat 18 Dec 2010
02:10 Sun 19 Dec 2010
15:10 Sun 19 Dec 2010
If anyone happens to see it, do let me know – I have not. Will be writing more about the experience anon. Here's that wonderful setting again:
— Laura Agustín, the Naked Anthropologist