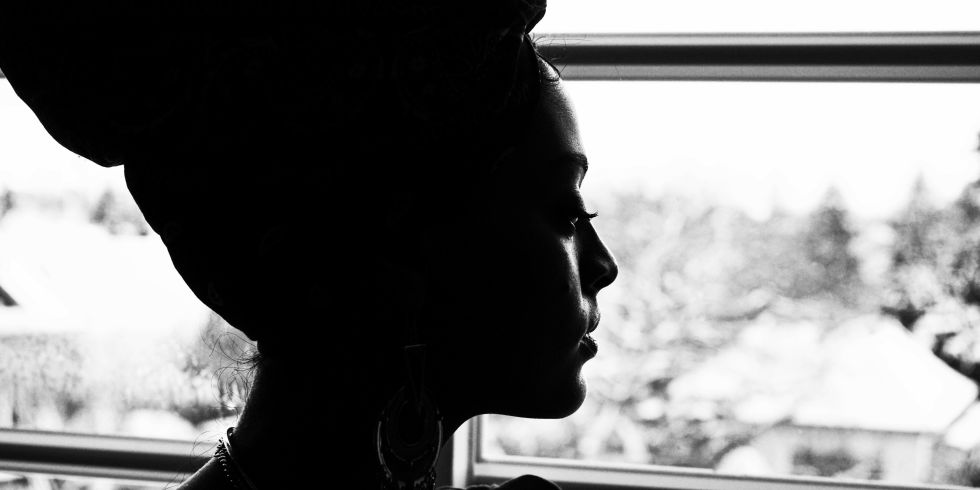 I wrote a novel, The Three-Headed Dog, for more than one reason. Here is the first of a series in which I tell why, not in any greatly structured way – more thinking aloud. Part 1 highlights how two sides of activism (sex worker rights versus anti-prostitutionism) generally argue their positions, with an eye on the 'fictional' methods of abolitionists.
Anti-prostitution campaigners favour melodrama for public hearings on law and policy, bringing women to testify to their victimhood and – this is important – survival. The harrowing tales of forced sex aim to provoke feelings of compassion for suffering that makes listeners worry how many others might tell the same story. Politicians, policy-makers and judges on the podium, as well as spectators, activists and others in the audience are presented with a melodramatic spectacle that churns their feelings, narrowing the distance between themselves and women they otherwise do not resemble.
If you've sat amongst the spectators at such events you've seen the nodding and other reactions that bubble around you to signal that This is the real story, the only one you need to know. At a recent hearing into Backpage's possible trafficking-guilt, three parents talked about their lost daughters in a manner that did not prove anything but how upset they felt. Crusaders may also present less emotive testimony, but they never stay long on the fully rational plane. This is a campaign strategy. We are meant to feel lucky that a victim has survived to tell the tale and shiver at the probabiity that most victims do not.
Melodrama relies on the use of archetypes, basic character types that (maybe) ring the same bell in all human beings. The testifying survivor reflects two: the Fallen Woman
and the Woman Rescued and Reformed. Empathy with the survivor testimony requires a vivid imagining of what she went through before escaping, when she was forced to sell sex, manipulated by bad men and brought so low in the social hierarchy that she's shown wallowing in the gutter. I've written about the Fallen Woman archetype more than once.
The Woman Rescued and Reformed is harder to portray. William Holman Hunt depicted her as The Awakening Conscience (1853), arising from her seducer's lap upon seeing the light of virtue. It is currently not fashionable to imply that an ex-prostitute was ever at fault, collaborated in her degradation or enjoyed her woeful life. Nowadays anti-prostitution crusaders insist she was a pure victim from the moment she was first seduced. But the archetypes remain in our minds.
At the same public hearings, the appeals to instinctive archetypes and emotions are opposed by Reason: speakers who proceed logically, debunk sensational claims and forgo theatricality. The pro-sexwork-as-work side backs values like fairness and diversity, avoids making extreme claims and calls for policy backed by the evidence of academic research. This is by and large done in a non-emotional mode, appealing to scientific thinking and intelligence. No frisson of excitement ripples through the audience.
These two modes of argument have been in operation for a long time in this field, and neither side has budged from its convictions. On top of realising that that would never change, I became alienated by the paucity of questions addressed: Did the woman know she was going to sell sex? Would she sell sex if she had better options? And so on. I was bored by the impossibility of ever talking about the thousands of other details, ambiguities, jokes, practicalities and philosophies that have no place in conversations framed as 'debate' or hearings on law. Pieces written for academic journals are read by a tiny few insiders. And if the only evidence allowed is that turned up in highly constrained research projects then what I want to talk about doesn't fit there either.
I have every confidence that novels are a wonderful way to reveal unfamiliar worlds. There are, of course, truckloads of melodramatic anti-trafficking novels out now, as there are films. My own way would never be melodrama, but I understand that particular images resound with wide audiences. I am a lifelong appreciator of some kinds of crime novels, and this genre seemed right for me. Particularly right is noir, where it is usual to turn assumptions about criminality and victimhood on their heads. Images of the World Upside-Down hung beside me during the years I was writing Sex at the Margins. Disruption of stereotypes. The end of essentialisms. Strange bedfellows. Irony upon irony.
In The Three-Headed Dog, I begin to tell some of what has been stored for long in my head in order to say: This is what it looked like at the beginning of the 21st century. These are some stories that rarely got heard. They are stories one can read and still 'disapprove' of migration and sex work, but perhaps now capable of seeing the people involved as sentient beings colouring the landscape, moving through the bush, laughing in restaurant kitchens and buying fruit at the market.
More soon.
Remember to
sign up for
email alerts
for new posts.
-Laura Agustín,
the Naked
Anthropologist