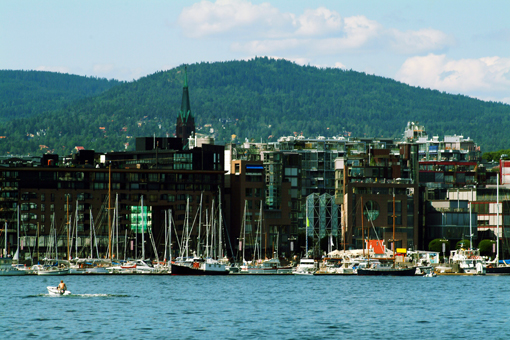 Nordic Network for Social and Health Organisations, Sex Workers and Researchers Working in the Field of Prostitution is the full name of a group that holds annual meetings where social workers – and some sex workers – meet. Members come from Denmark, Norway, Iceland, Sweden and Finland. This year's meeting is in Oslo, and I am invited to talk about the Rescue Industry. I am always glad when social workers want to hear about and discuss (or dispute!) this topic.
If you are interested in attending, details follow the programme.
31 May-1 June 2012
Organised by Prosentret (Tollbugata 24, 0157 Oslo)
Meeting held at Røde Kors Konferansesenter, Hausmannsgate 7, Oslo
Thursday 31 May – Social Work from Many Angles
1000-1045  May-Len Skilbrei, Researcher, FAFO
How can we understand the relationship between the criminal justice approach and social work?
1045-1100 Break
1100-1130 Jeanett Bjønness, Anthropologist
Between emotional politics and biased practices in Denmark: Prostitution policies, social work and women selling sexual services
1130-1150 Break
1150-1210 Sarah Warpe, Criminologist
There is no such thing as a support service: Experiences from Norwegian women involved with drugs and prostitution
1210-1230 Pye Jakobsson, Rose Alliance and Project Manager of HIV-Sweden
Exit – from what, why and how?
1230-1330 Lunch
1330-1400 Mogens Holm Sørensen, Socialstyrelsen København
Leaving Prostitution
1400-1430 Laura Agustín,  The Naked Anthropologist
Why do I call it the Rescue Industry?
1430-1445 Break
1445-1600 Plenary discussion
1700-2000 Boat trip
Friday 1 June – Manyfold Work
0900-0945 Olav Lægdene, Manager Nadheim
Advantages and disadvantages with the law prohibiting the purchase of sexual services
0945-1000 Break
1000-1045 Astrid Renland, Administrator PION and Susanne Møller, SIO Danmark
Possibilities and limitations in organizing of sex workers
1045-1100 Break
1100-1400 Workshops with lunch (1200-1245)
A Multicultural Health Work for Sex Workers: Nurses Ann Kirstine Kirk and Radostina Angelova, Pro Sentret
B Empowerment: How to shape and share a Shelter for the Future
Knut Isachsen and Dagfrid Fosen, Natthjemmet
C Outreach on the Internet:
Nurse Camilla Johannessen, Pro Sentret
Social worker Morten Sortodden, PION: Male Sex Workers
Social worker Lena Hanssen, Nadheim: Female Sex Workers
D The Connection between Trafficking and Migration? Director Bjørg Norli, Pro Sentret
E Workshop in Thai for Thai
1400-1500 Responses from the workshops
The conference fee is 1000 NOK (or 500 NOK for one day) including lunch. For more information: contact Liv Jessen or Arne Randers-Pehrson at Pro Sentret. The conference language will be English.
–Laura Agustín, the Naked Anthropologist