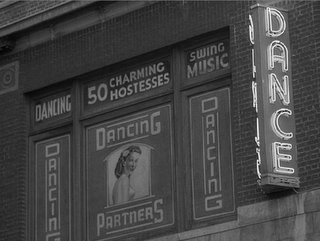 The increase in coverage of anti-trafficking operations and Rescue Industry rhetoric is such that I only blog about a tiny fraction of it. I post much much more on facebook, short commentary on media articles, and sometimes interesting conversations ensue. You can subscribe to my facebook posts (I don't accept many friend requests now). You can also follow me on twitter.
As part of my thinking about how the sex industry fits within everyday cultures, here are photos showing how striptease and taxi dancing were traditionally wedged into the Times Square landscape. Some venues survived the clean-up of the 1990s, especially on upper floors, but few are left now. Jeremiah's Vanishing New York records losses such as these. Both he and I are perfectly aware that developers as well as a lot of middle-class folks consider these places to be sleazy, the adjective usually invoked for such small sex-businesses run on shoe-strings and charging little to the clientele, crunched into small spaces on streets that get less public sweeping than they need. Some see beauty in them or just appreciate the individuality of the facades, so unlike the shopping-mall homogeneity now dominant in Times Square, often called Disneyfication.
We don't have to be overly sentimental or ignore sexism and other injustices perpetrated inside these little businesses to appreciate that they look like individual places – workplaces for some, entertainment places for others. It's appealing, too, that dance venues are sandwiched between lighting shops and delis – note Parisian dancing above Whelan's Drugs.
Taxi-dancing, which some of these palaces offered, involves a lot of waiting around for the dancers, who must try not to look too bored. It's a break in the emotional labour of flirting while at the same time keeping distance.
Images of taxi-dance girls as immoral seductresses abounded not so long ago.
Although it sounds charmingly antique, taxi-dancing lives on in other parts of New York. And here are some non-taxi dance pictures from an earlier Sunday: erotic, exotic, artistic, talented). Below, taxi-dancing far from Times Square, in the state of Montana.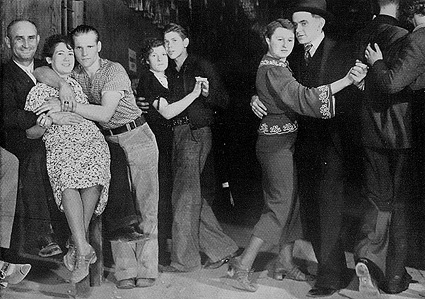 –Laura Agustín, the Naked Anthropologist