Mira este video de una marcha en Lima llevada a cabo el 2 de junio, Día Internacional de los/as Trabajadores Sexuales. Here's a great, colourful video of a pro-rights march held in Lima on 2 June on International Sex Workers Day.
La marcha forma parta de un proyecto de CiudadaniaSx: activismo cultural y derechos humanos, que enfrenta el estigma y la discriminación a través del arte y el activismo cultural. El proyecto sobre el trabajo sexual, llamado Intervención Bochinche, tiene como meta
confrontar el estigma y la discriminación que sufren cotidianamente las trabajadoras sexuales mujeres y trans (travesti, transgénero, transexual) debido a la criminalización del trabajo sexual, motivo por el cual suelen ser víctimas de diversas formas de violencia y violación de sus derechos.
Según donde estés, la palabra bochinche significa jaleo, alboroto (mess, row, racket, upheaval) o chisme (gossip). En el caso de esta inciativia, los dos significados pueden servir. Antes de la marcha, el proyecto colocó por Lima pancartas con interesantes mensajes, jugando con las palabras y las políticas represivas de la municipalidad. Entonces: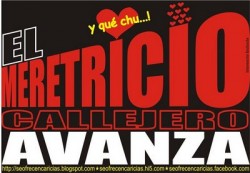 Street prostitution is advancing – neat!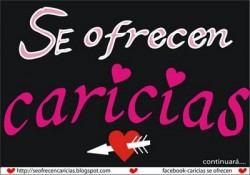 Caresses available
Pick them up – We're not watching you
The city is filling with lust – great!
Operation Sodom is also coming
Hookers' Summit in Lima